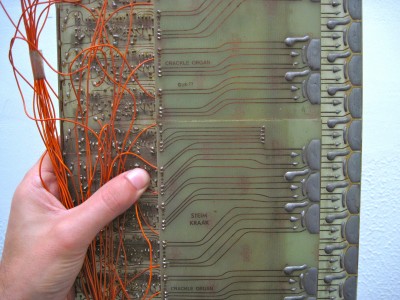 Andi Otto holds a PhD in Kulturwissenschaften (Cultural Sciences). His thesis explains the history of the STEIM SensorLab, a device developed in the 1980s that pioneered the use of sensor technologies for live music performance. He teaches at the Hochschule der Künste Bern (CH), at Leuphana University Lueneburg and at Humboldt University Berlin in media arts and musicology. His key interest is the interface of body and sound in electronic music and the constant shifts in what can be used as an instrument in digital music practice. The theories of these subjects find direct links to his artistic output, especially in the concepts of his Fello system.
Background:
Since 2014: Teacher at Humboldt University Berlin (Dept. of Musicology)
Since 2012: Teacher in a yearly "Toolbox" project week at HKB Bern (CH). Topic: "Repetition is Change"
2010-2016: Research on Michel Waisvisz' "The Hands" and other instruments using the STEIM SensorLab at STEIM in Amsterdam. Development of an overview of STEIM projects with a focus on Waisvisz' archive.
2011: Teacher at MHMK in Hamburg, subject: audio technologies
Since 2009: Teacher at HKB Bern (CH), subject: media theories
2009: Teacher at Leuphana University Lueneburg, subject: musical interfaces
2009: Writing the manual for STEIM's "junXion 5" software for sensor mapping
2009: Research associate at Leuphana University Lueneburg, writing an application for a planned DFG research group on embodiment and musical interfaces
2008: Graduated with a Master in Applied Cultural Sciences at the Leuphana University of Lueneburg. Majors: Musicology and Linguistics. Master's Thesis: "On the development of electronic musical instruments at STEIM since 1969."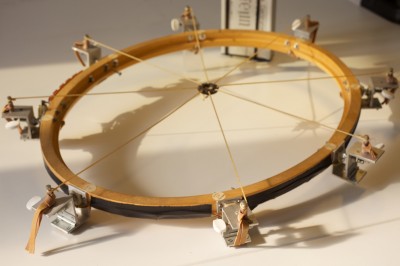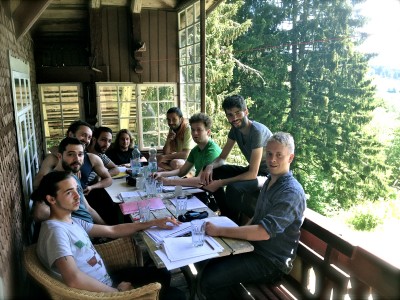 Selected Lectures, Seminars, and Workshops

Humboldt Universität Berlin: "Game-Controllers as Musical Interfaces" (Seminar, 2014 - today)
HKB, Bern (CH): Seminar "Media Theories in Media Art", Department of Music and Media Art (2009 - today)
HKB, Bern (CH): "Repetition is Change". One week "toolbox" workshop with art students from multiple disciplines (regularly since 2011)
Mousonturm Frankfurt: Node+Code Session. Panel Discussion about the "Fello" instrument with Jeanne Charlotte Vogt, Aleksandra Waligorski and 3DMin. (Nov. 2015)
Leuphana University Lüneburg: "Body Knowledge" (Lecture, Tagung der Gesellschaft für Medienwissenschaften, 2014)
Leuphana University Lüneburg: "Designing Gestural Music Interfaces" (Seminar, 2009/2013)
Universität Bayreuth: Panel "Sound - Interface", Tagung der Gesellschaft für Theaterwissenschaften (Panel Speaker, 2012)
MHMK, Hamburg: "Introduction to Audio Technologies" (Seminar, 2011)
Esra Art School, Skopje (MK): "Interactive Sound Control with Game Controllers" (Workshop, 2011)
Shrishti Art School, Bangalore (IN): "Interactive Sound Control With Game Controllers" (Workshop, 2010)
Hyderabad University of Performing Arts (IN): "Contemporary Dance and Electronic Music Live Performance" (Lecture, 2009)
ZKM, Karlsruhe: "Musical Mapping of a Game Controller", next_generation Festival (Lecture, 2007)
STEIM, Amsterdam (NL): "Using Fello 1.0 as a Performance and Studio Instrument", STEIM Micro Jamboree. With Florian Grote (Lecture, 2006)
Leuphana University of Lueneburg: "Sound as Interface - Creative Work with Cello and Pure Data", Hyperkult14. With Florian Grote (Lecture, 2005)
STEIM, Amsterdam (NL): "Developing a Live Interaction Model for Cello & Pure Data", (Lecture, 2005)
© 2015 - 2019 andiotto.com
Benjamin Albrecht Webdesign