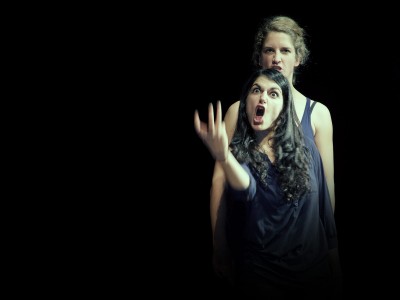 A Flinnworks production, premiered at Hebbel am Ufer (HAU3) in 2011. Music by Andi Otto, feat. MD Pallavi.
Three actors create a caleidoscope of stories about the roles and gigs they have to take due to their appearance and cultural backgrounds, and those they can't.
Info and cast on the Flinntheater site.
Teaser "Das A-Casting" (2011) www.flinnworks.de